We believe God wants you to win in every aspect of your life. So, we've created a life-giving church with a single mission: to help you realize victory through Jesus Christ. Join us. We're waiting to welcome you and cheer you on!
Our approach is simple: We exist to inspire all people to follow Jesus and live the victorious life.

We achieve this mission through:
LOVING GOD
Our love for God drives
everything we do.
GROUPS
We focus on finding authentic friendships to do life together.
.
GIFTS
Discovering our God-given gifts
and understanding how to share them.
.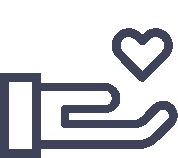 GENEROSITY
We exist to serve and find
fulfillment in blessing others.
our pastor:
Marlon Allen
The Victorious story started in the heart of Pastor Marlon Allen when he preached a sermon on January 25, 2004 called "The Victorious Christian Life".

While reading Dr. Tony Evan's book, "The Victorious Christian Life", he came across a statement on page 15 that would change his life forever: "God has saved us to be victorious and we should be satisfied with nothing less than knowing that we are experiencing, day by day, the spiritual reality of John's words, "Greater is He that is in us than he that is in the world." It's time to move forward to enjoy the thrill of victory."
That sentence proved to be the catalyst for the sermon and for a life mission of seeing all people inspired to live a victorious life through Jesus Christ. It was over the next several years that God's plan clearly started to come together.